Tabitha A. Scott | Nashville
Tabitha Scott is a thought leader, innovator, and public speaker. Her talks focus on the transformational power of human dynamics to create sustainable business growth and success. Also an award-winning, bestselling author, she currently serves as Partner at Epic Pivot, advising on engagement, innovation, and cutting-edge leadership practices for large organizations. Tabitha recently led IT Strategy for a Fortune 400 Company during its record growth period. Formerly CEO of Cole Scott Group and Military Assistance Company, and SVP of Innovation & Sustainability at global companies Balfour Beatty Investments and Lend Lease Americas, she has deep experience leading purposeful business transformations. 
Tabitha is known for her groundbreaking expertise in leveraging the principles of modern and ancient energy science to accelerate innovation, productivity and success for organizations. Tabitha led efforts to create the world's largest solar-powered community and was recognized for her numerous innovative uses of advanced technology at the White House. She has published dozens of original works in leading industry publications, like Forbes, the Journal of Applied Corporate Finance, the Encyclopedia of Energy Engineering and Technology, and CEO Magazine on energy, behavior change, and avoiding burnout.
Tabitha is a Certified Energy Manager and Certified Demand Side Manager through the Association of Energy Engineers. She is Blockchain Certified through MIT, and is a Certified Practitioner in bio-field holistic practices. Tabitha has a bachelor's degree in Finance from University of Louisville, a master's degree in Bank Management from the Graduate School of Retail Bank Management at the University of Virginia, and an MBA from Fairfield University. She is also certified by European-based Human Insight as an AEM-Cube consultant.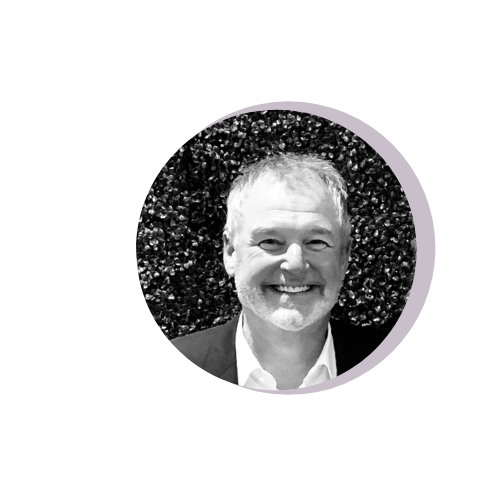 Neil Rodgers | London
Neil is a consultant to organization leaders, and specializes in the human aspects of formulating and executing core-strategy actions.
He is also an accomplished executive coach with a focus on aligning intent and action.
Before becoming a consultant and coach, Neil held several major corporate leadership positions including: 
Head of Life & Pensions Systems Development – Prudential UK
Head of IFA Service Centre – Prudential UK (IFA = Independent Financial Advisor)
Director – Prudential Pensions Ltd (with P&L accountability)
Chief People Officer – Egg Plc (at the time, Egg was the world's largest purely on-line retail bank)
Neil has consulted and coached internationally in the Food & Grocery Industry, the Financial Sector and the News & Media sector.
He has also worked in the UK Public Sector and the UK Third Sector.
Neil's education background is a BSc in Mathematics and an MSc in Statistics.  He has an MBA in strategic management and an MA in professional coaching.
Neil is an experienced and credentialed practitioner in:
Human Insight's AEM Cube & Growth Curve
Will Schutz's FIRO-B and Human Element
Myers Briggs Type Indicator Step 1 and Step 2
JCA Global's EIP emotional intelligence tool
Trent Strobel | St. Louis
Trent has developed a number of startup markets within established companies, including most recently STR data analytics and Cole Civil Engineering. Whether it's identifying a new market vertical or leveraging his pilot's license to accelerate the site surveying process with unmanned aerial systems, he has a pulse on integrating the future into today's business. He is currently serving as a logistics and training leader at UPS.
Trent is one of only 40 U.S. executives qualified to assess individual, team, and organizational dynamics using the Human Insights' AEM-Cube model. He is considered one of the nation's top resources on generating and identifying leadership patterns, risks and opportunities using the tool. Trent is also founder of USAbove.com, a drone company providing services to the construction and residential sectors. He has a Bachelor of Science from Bellarmine University in Louisville and currently resides in St. Louis, MO.